What Is Rolled Canvas Print?
What is a rolled canvas print? As the name suggests, rolled canvas prints are essentially unstretched canvas prints.
Recently, we shared some insights into the distinctions between a regular poster and a photo canvas print. Now, reading this piece might throw those distinctions into doubt – and if you took a quick look at a rolled poster and rolled canvas side by side, you'd be hard pressed to tell the difference. But even if a canvas print is rolled up like a poster, it's a canvas print nonetheless! And here we explain the differences and similarities between rolled and stretched canvas.
It's Basically a Frameless Canvas
​
When the word canvas is mentioned in the context of canvas prints, people usually tend to think of the full kit – the stretcher frame, possibly keys, and obviously the fabric that's stretched over the frame. However, in its original meaning, the term canvas refers only to the fabric. So really you can think of a rolled canvas print as simply a canvas print without a frame. With that said, there are a couple of differences that might help you choose when ordering your new canvas print.
Stretched canvas vs. rolled canvas
So rolled canvas is essentially a regular canvas before it's stretched over a frame. In the majority of cases, the same material, the same inks and the same production methods go into creating both of them. Still, people might pick the rolled canvas version for the following reasons:
It (usually) costs less than regular canvas
Option to take the rolled canvas to a professional stretcher
Fear of damage that might occur during shipping
Option to roll your canvas and pack it quickly when changing apartments, etc.
Chance to stretch the canvas yourself if you prefer the DIY approach
The convenience factor is undeniable – there'll always be room for a rolled canvas in your traveling bag. A rolled canvas can also be the most wallet-friendly option on the shelf, yet this isn't always true. Long gone are the days when the inclusion of a stretcher frame automatically meant a significant increase in price.
Thanks to sellers like CanvasDiscount.com, the pricing ecosystem has changed beyond recognition, and today, finding a wallet-friendly yet high-quality canvas print is easier than ever. Simply paying an additional dollar or two means that experienced craftsmen will stretch your canvas in the factory before it's shipped out to you.
For those who are keen to create their wall decor from scratch, the rolled canvas will always be the first choice. However, the DIY approach could mean you end up with a spoiled print, so if there's no plan B or the print's intended as a gift, caution is advised. All things considered, the stretched canvas photo print is definitely the safer option to take.
The Pros of Rolled Canvas
Let's quickly weigh the benefits of rolled canvas print against those of its framed counterpart:
High-quality, exceptionally durable canvas fabric
Print quality equivalent to that of regular framed canvas (depending on merchant)
Increased mobility (print can be folded and rolled as you like
Chance to try your hand at making the frame yourself
Potentially, a wallet-friendly price tag
The Pros of Stretched Canvas
High-quality and exceptionally durable canvas fabric
Cutting-edge technologies provide a near-perfect print work
Hand-crafted spruce wood frame keeping the canvas secured for decades
Guarantee of a professionally stretched canvas with perfect tension
Wallet-friendly option if you look in the right place (hint: check our canvas section)
Which Photo Canvas Style Should You Choose?
​
This really boils down to customer preference. While making a canvas by yourself might sound like an exciting budget option, one slip of the hand and it can turn out to be a false economy. So we have to conclude that a stretched canvas is the more sensible option. After all, it's a product brought to you by industry professionals with years of experience.

Choose a classic painting from our eshop ✅ Don't see your favourite paint 👑? No problem, contact us & we create custom painting or graphic only for you !
Grab your camera and take your best selfie. Add in friends or animals. Upload your photo 📷

After your order our best graphic specialists start working & send you the first drafts in 2-4 business DAYS (by e-mail). We will work on YOUR COMMENTS until you are 100% HAPPY with the result. As soon as you GIVE US A GREEN 🚦, it goes to production 🎨
The production is super fast – appx. 5-10 business days to delivery. When it COMES TO YOU hang your masterpiece and enjoy!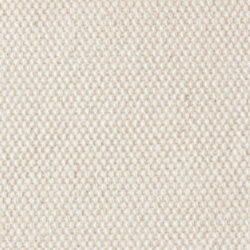 Our Canvas are 100% cotton, just a simple close-up look on them will prove the museum-like quality. Look at that structure!
Our Canvas are 100% cotton, just a simple close-up look on them will prove the high quality. Look at that structure!
The Frames come in all sorts and shapes. If you really want to take your painting up a notch, check out the antique ones!